Our Services
We are primarily a construction company, but we can help you with much more than that. From initial project concept, to design and building services, to final finishes and landscaping, we can meet your needs.

Project Planning
AUM Construction has decades of experience working with Clients here on the Mendocino coast, helping to visualize realize their dreams. Since we are a Coastal Community, often this requires working with the Coastal Commission to get final approval for Development.

Residential Design
We have the capability to design your new home from start to finish, working with structural engineers, specialized trades, and the local government Planning/Building Departments to deliver a final Permitted Design. 

Residential Construction
Residential Construction is the cornerstone of what we do, and we strive to deliver the highest quality work. The proof is in the work, and we have an extensive list of satisfied clients!

Final Touches/Landscaping
Your project's not done when the building is up. We can help you put the final touches in place to make it feel like home, and not just a structure.

Milling
We have all the equipment to mill wood to custom specifications, using the natural resources of the area to fulfill our project's needs.

Commercial
If your project is commercial, we can assist you with that as well. Just ask! 
Local Contracting over 20 Years
Founded over two decades ago, AUM Construction has been serving the needs of the Mendocino Coast consistently and reliably from the beginning. Owner Ishvi Aum is a long term local, born and raised in Albion, and through hard work and dedication has continued to provide a passion and dedication to this work year in and year out. We would love to offer our expertise to your project, just ask!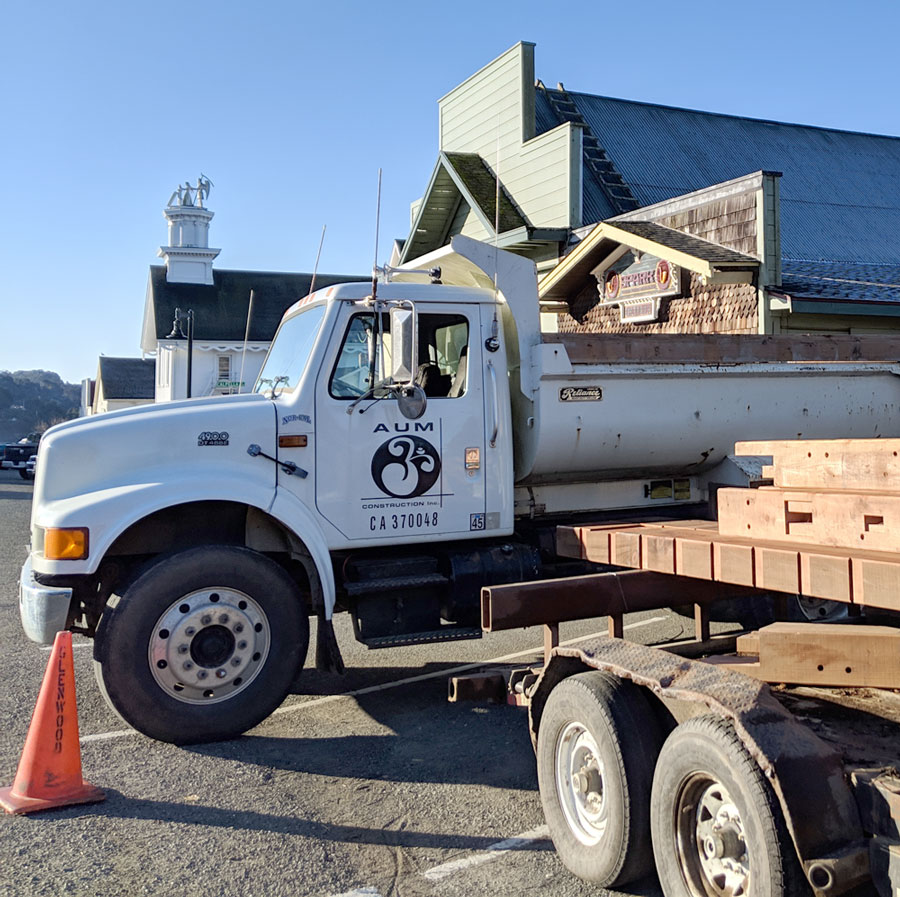 Let's Build Something
Contact us today to request information and get an initial assesment of your project.
info@aumconstruction.com
PoBox 1033, Mendocino, CA 95460
+1 (707) 937-3624